Hi Everyone,
Yes, it was a bit rough out at Chanonry this morning, at least the rain eventually went off but the stinging and very damp north-easterly wind was relentless. Sundance, Moonlight, Rainbow and a few others were hunting even before the tide had properly turned but it was all pretty much small stuff today with a lot of sand-eels around. The photo is of big "Scoopy" making a lunging strike at a salmon but missing it by a mile and the sea water gushing out of his mouth.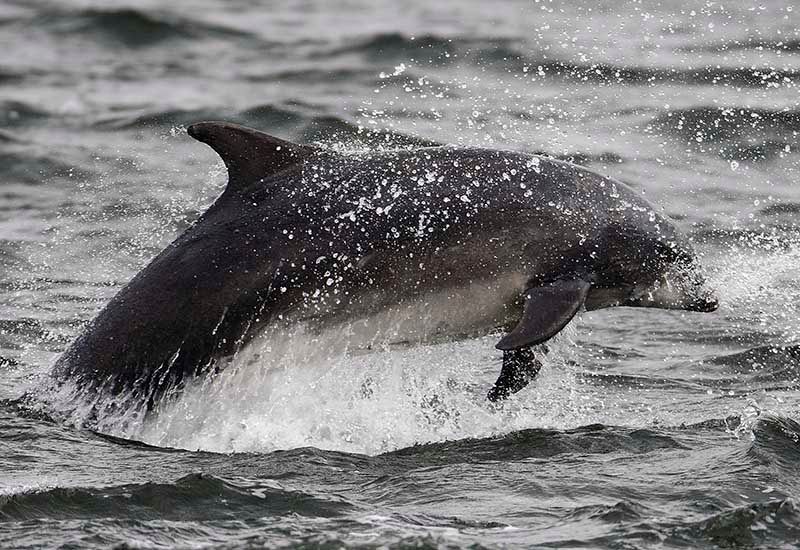 ©WDCS/Charlie Phillips
I'm hoping that the weather gets a bit better like the weather forecast said is was going to…oh for some blue skies….
Best Wishes,
Charlie.