Hi Everyone,
I get to meet many lovely supporters over the dolphin season, many from the UK but also from Europe. In the photo below I am standing with young Cora Pfeifer from Germany who was over with her Dad, Gunter, to see if they could spot Moonlight, who is called Happy in Germany.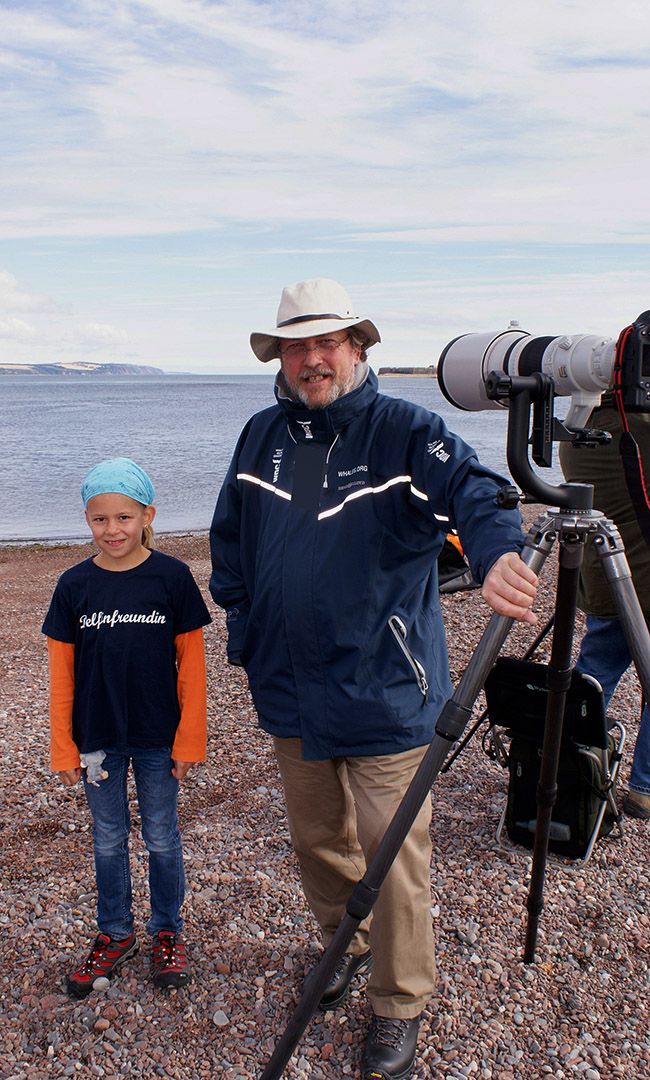 Photo by Gunter Pfeifer
We eventually managed to see her and Lunar but it was a long wait and I sent some pictures to them in Germany after their holiday because they didn't get many good ones. When the weather is grey and horrible as it is today up here in the Firth I remember these days meeting really lovely, dedicated supporters and friends – standing in the sunshine watching dolphins and that makes me feel much better and forget the rain and cold.
Best Wishes,
Charlie.