Hi Everyone,
Well – a different start to the day (and bank holiday weekend) being called out to what was meant to be a live porpoise stranding at Portmahomack near Tain, a bit further up than Inverness. Linda Nicolson from BDMLR and I headed up and as we got to the village harbour I spotted a big dorsal fin and a silvery grey back surfacing among the moored boats. This was no porpoise !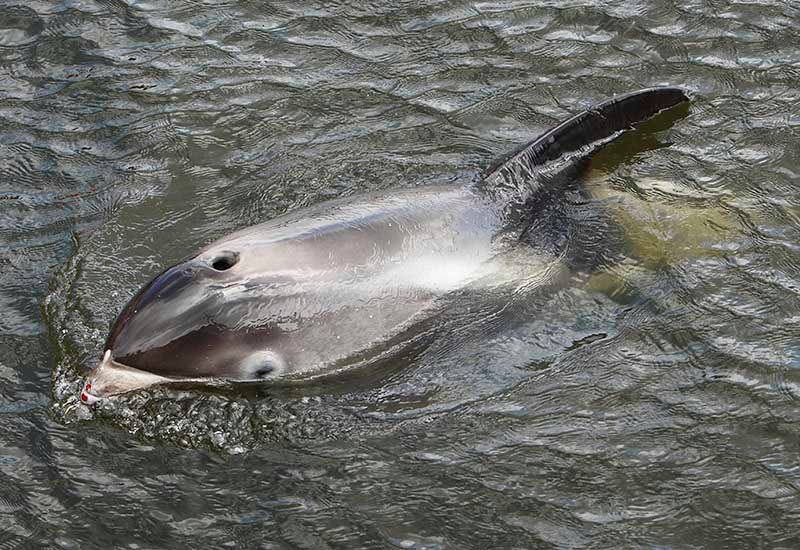 © Charlie Phillips/WDCS
It was a lovely White Beaked dolphin (Lagenorhynchus albirostris) that we don't see very often close to the coast as they tend to be more oceanic than our own Bottlenoses. He or she had wandered into shallow water, almost stranding and some kind locals had helped him (or her) back out into deeper water but then the dolphin headed into the harbour where after a while swimming around the boats on a falling tide he shot out of the harbour and thankfully headed out to sea and, hopefully safety. Thanks to local Trisha Sharp (for lovely coffee and initially helping the dolphin earlier) and SSPCA Inspector Gill McGregor plus members of the Coastguard for attending.
Best Wishes,
Charlie.