Hi Everyone,
The photo below is Kesslet escorting a nice yacht out of the Kessock Channel, her and Charlie do this regularly and the people on board the boats generally are very careful and also very excited at having their very "own" dolphins for a few hundred metres.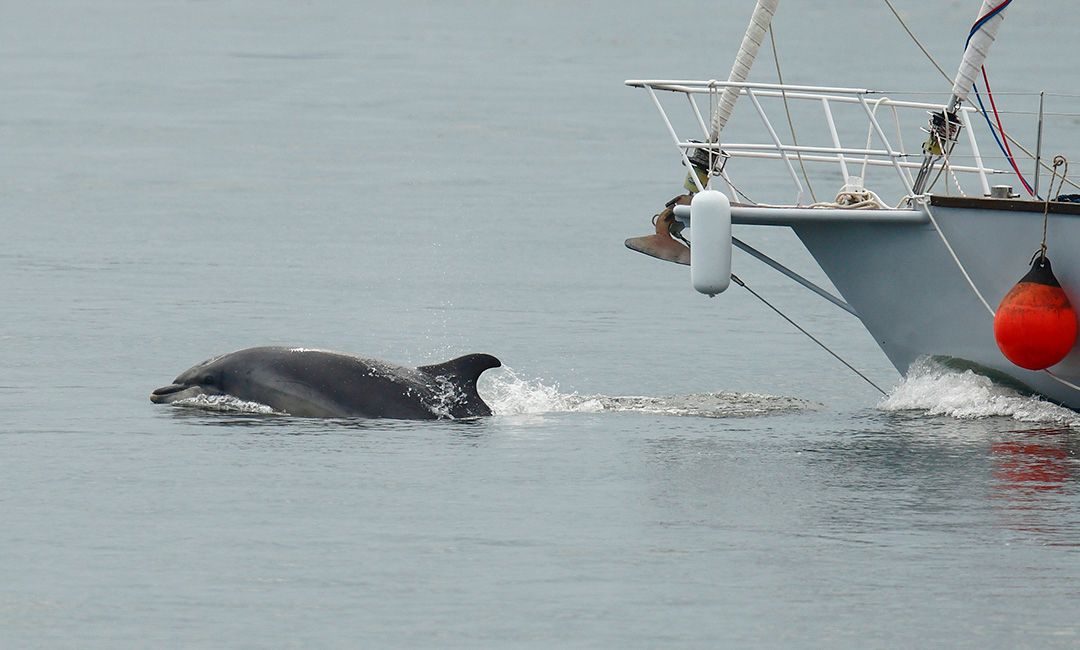 Photo © WDC/Charlie Phillips
Yesterday while watching Kesslet and Charlie through the rain and poor light at North Kessock I realised that they had been joined by Zephyr and Breeze…but on checking my photos later I realised that there was a tiny, eeny-weeny "neonate" or new born dolphin right beside Zephyr. I'm hoping to see them again today to double check but it would be lovely for Breeze to have a younger brother or sister to play with !
Best Wishes,
Charlie.