Hi Everyone,
No, I'm not singing one of Justin Beiber's hits – I just thought that you would like to see some of our latest dolphin babies up here in the Moray Firth…
The photo above shows Zephyr and Squat Fin with their respective toddlers, only three weeks old and the little ones are already in the rough tidal current right beside Mum.
This photo shows Squat Fin and her new baby…
And here is a new wee brother or sister for Zephyr's four year old son Breeze…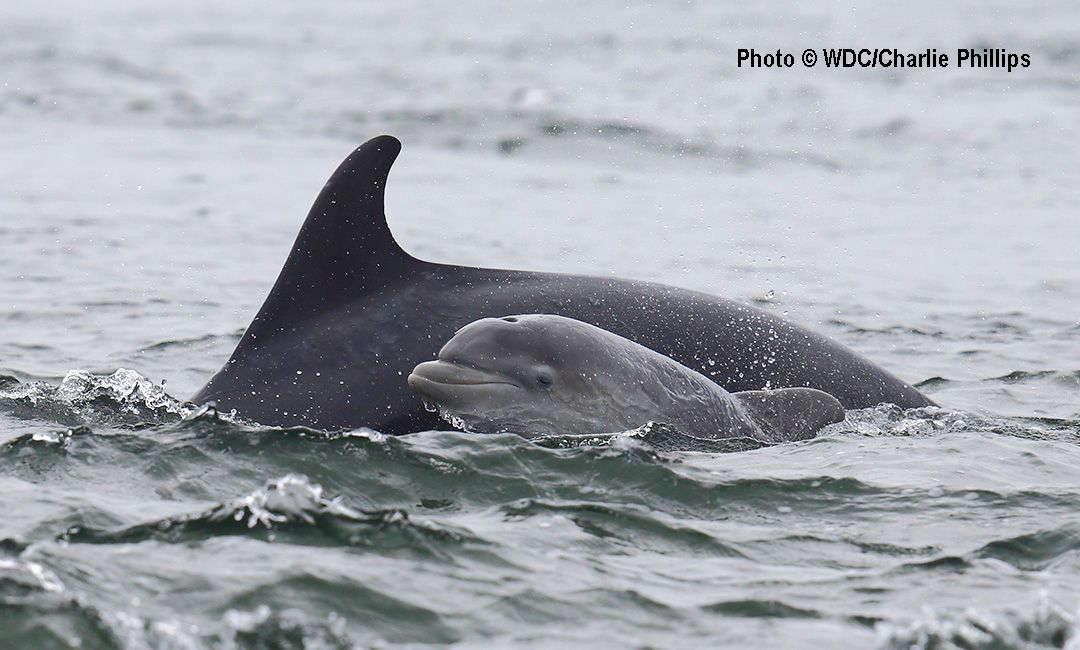 So cute eh?
Best Wishes,
Charlie.